Erica Berardi
Calco (Lc)
/media/news_e_eventi/news_ed_eventi/0/1628717522950Erica-Berardi-cop.jpg
By

Patrizia Cavalleri
22 Jul. 2021
22 of Jun 2021
The journey with Patrizia and the girls of the atelier was long (due to Covid) but intense, personal and lively. Patrizia fully understood needs and requirements, proposing a dress from her line that we customized together. During the appointments we built step by step together the steps, the changes, until finally we finally saw my dress. I have always felt welcomed and guided. Excited to see the dress gradually take shape. So unique! I therefore recommend the Patrizia Cavalleri atelier because it is intimate and capable of giving the feeling of being in skilled hands.
Erica
ERICA'S LOOK:
Exclusively Patrizia Cavalleri wedding dress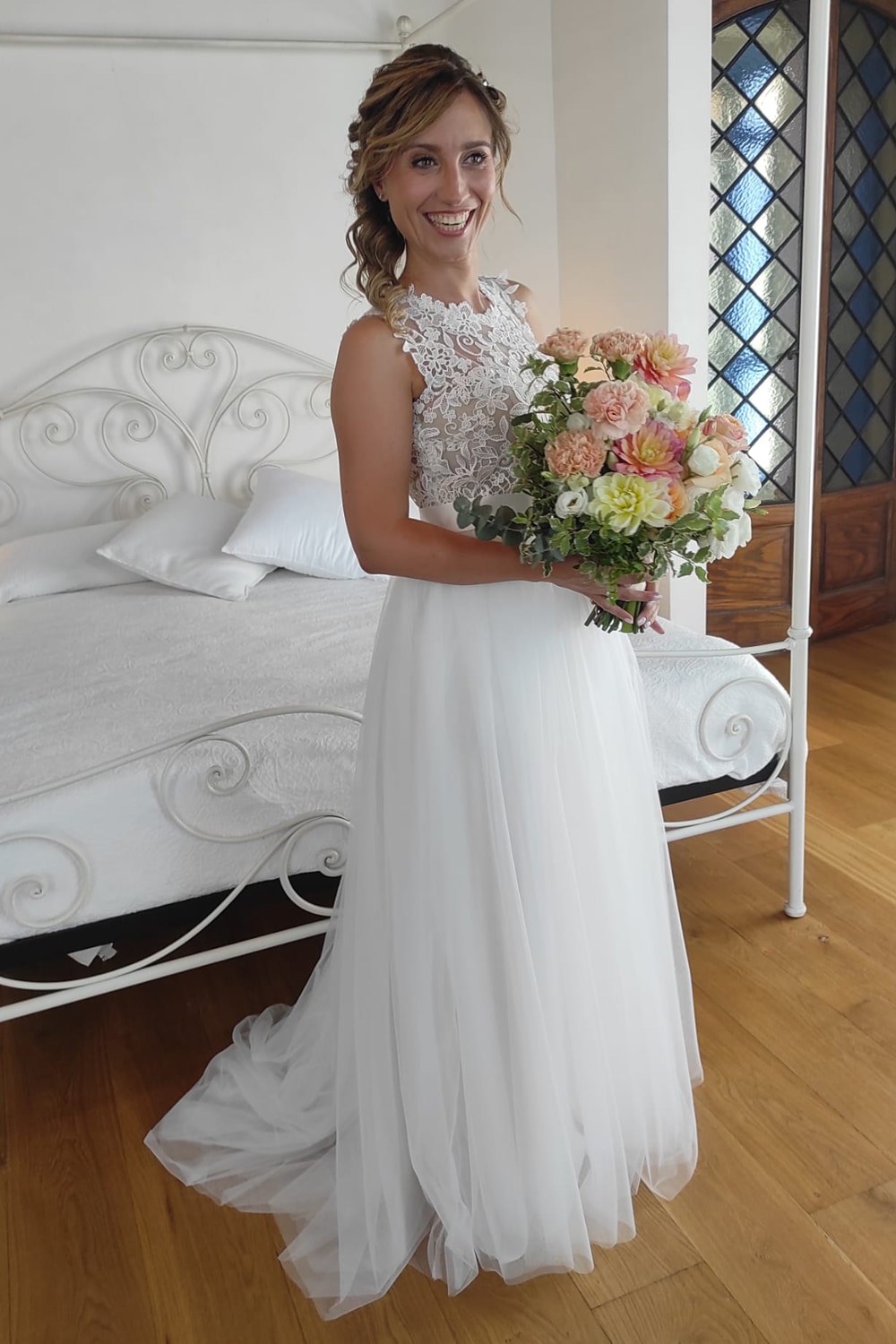 ---
---
Thank you
Grazie il tuo messaggio è stato registrato correttamente
Attention! Some errors occured
Please try again later.
What do you think about it? Send us your comments
---