Every woman dream to be a princess the day of her wedding wearing a dress that makes her feel and see really beautiful at her eyes and the others.
When we think of the most famous princesses, nobody have the same dress and both in fairytales and reality they were all magnificent!
We may certainly immagine the British Royal Ladies from Megan to Lady D or also Sissi, Grace of Monaco and to dream even more... Cinderella!
All of them had a dress with different shape because they wish to enhance completely their body shape by a specific model.
Each wedding dress transformed them into unique princesses.
We are all well aware our body and we are able to recognise ourselves in the typical hourglass, pear, apple-shaped body...
I reveal a secret!
If you really want to be unique, the dress must speak about you so that you can really become a princess properly wearing a particular dress.
Here is the secret: each collection has plenty of different styles!
I want to tell you more. For many brides with defied hips, thin shoulders and slim waist, the typical pear-shaped body, the A line perfectly suits. Indeed everybody has a different style. For instance a mikado dress with V neckline may be a right answer for the simple bride who doesn't love embroideries or laces. While if you want to shine up let me advice to go for a dress with a bodice fully made with embroideries and pearls and a plain and light skirt.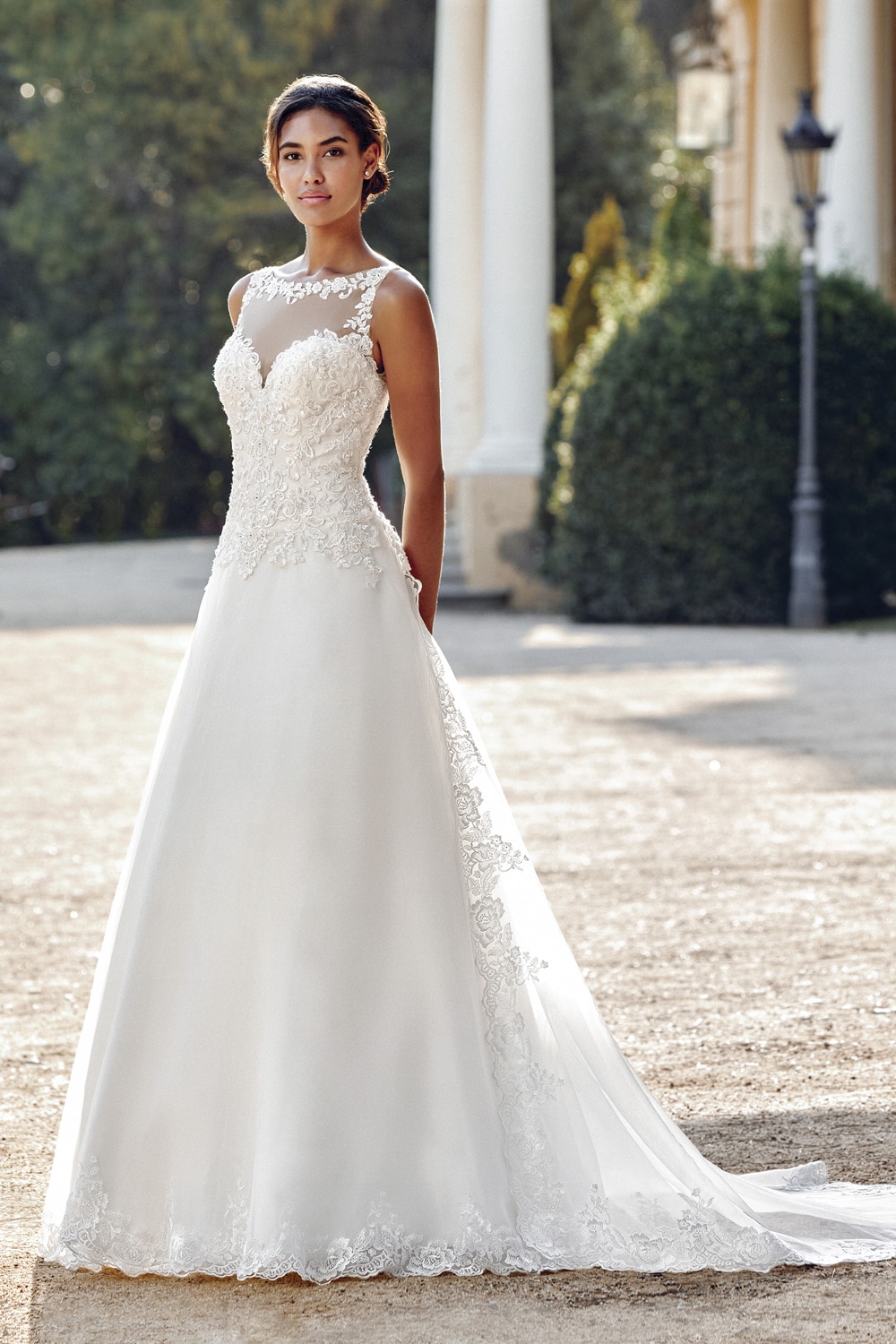 A line wedding dress
Should you prefer a mermaid model, we can chose the way to be provocative or sexy by using the back part of the dress with laces, transparencies and buttons. Then, if you feel more romantic, you can think of a sewn one with refined embroideries.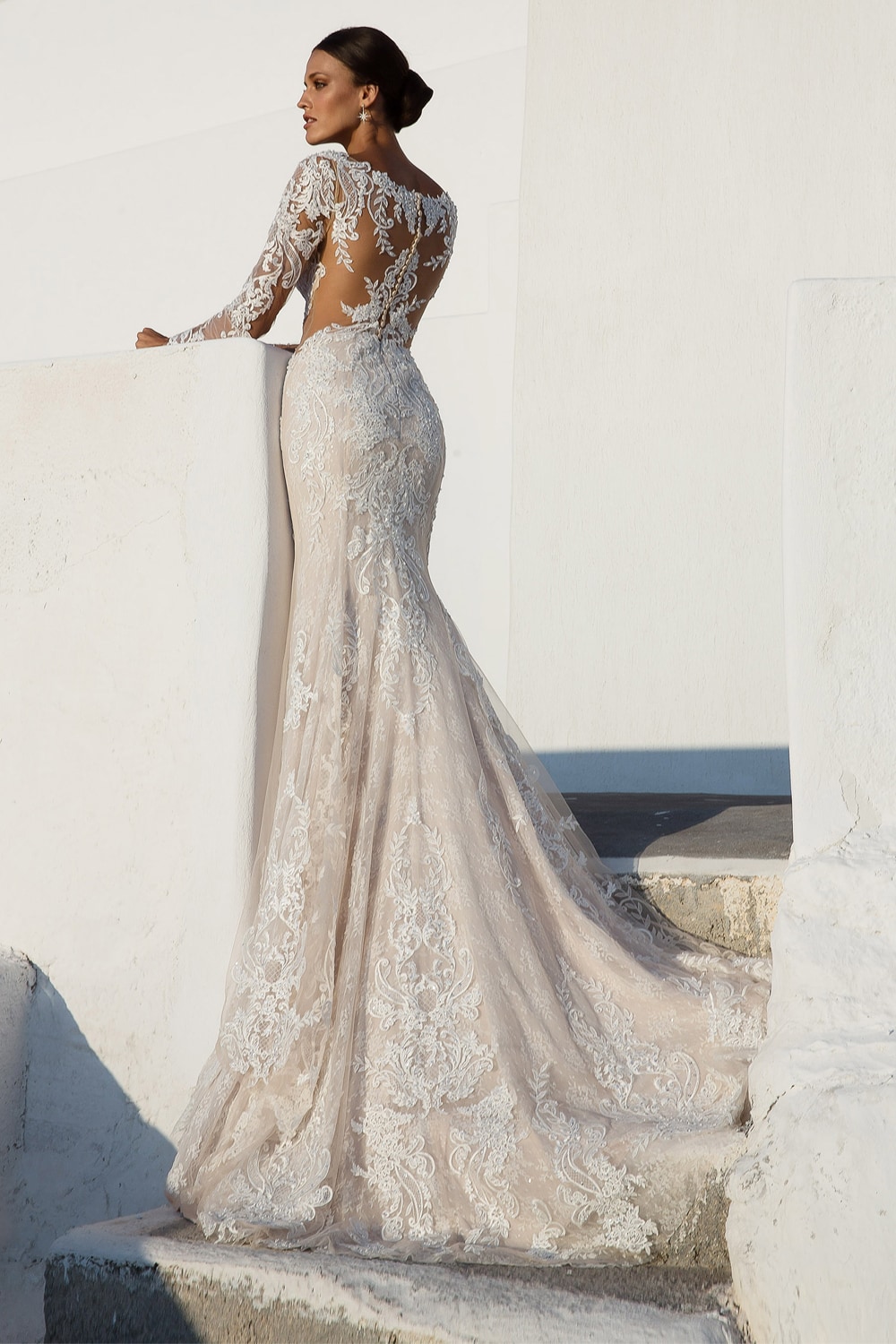 Mermaid wedding dress
The slipped line and its versatility match with various body shapes, it is indeed full of styles to show more personalities. The skirt volume is not excessive as well as the fabric is soft. The skirt may be made with slits for a see-through effect to show up during the party.
The slipped line enhances your waist and to enphatise even more you can add a hand made belt enriched with bearings and strass, giving the special touch to a clear line dress in soft chiffon.
Slipped wedding dress ?
Once you understand the best line for you, go on and get your style!
Don't panic! Just think the way you are!
Are you ramantic, rock or classic...? Do you prefer embroideries or laces? How do you want to be, Would you like to be striking or classic?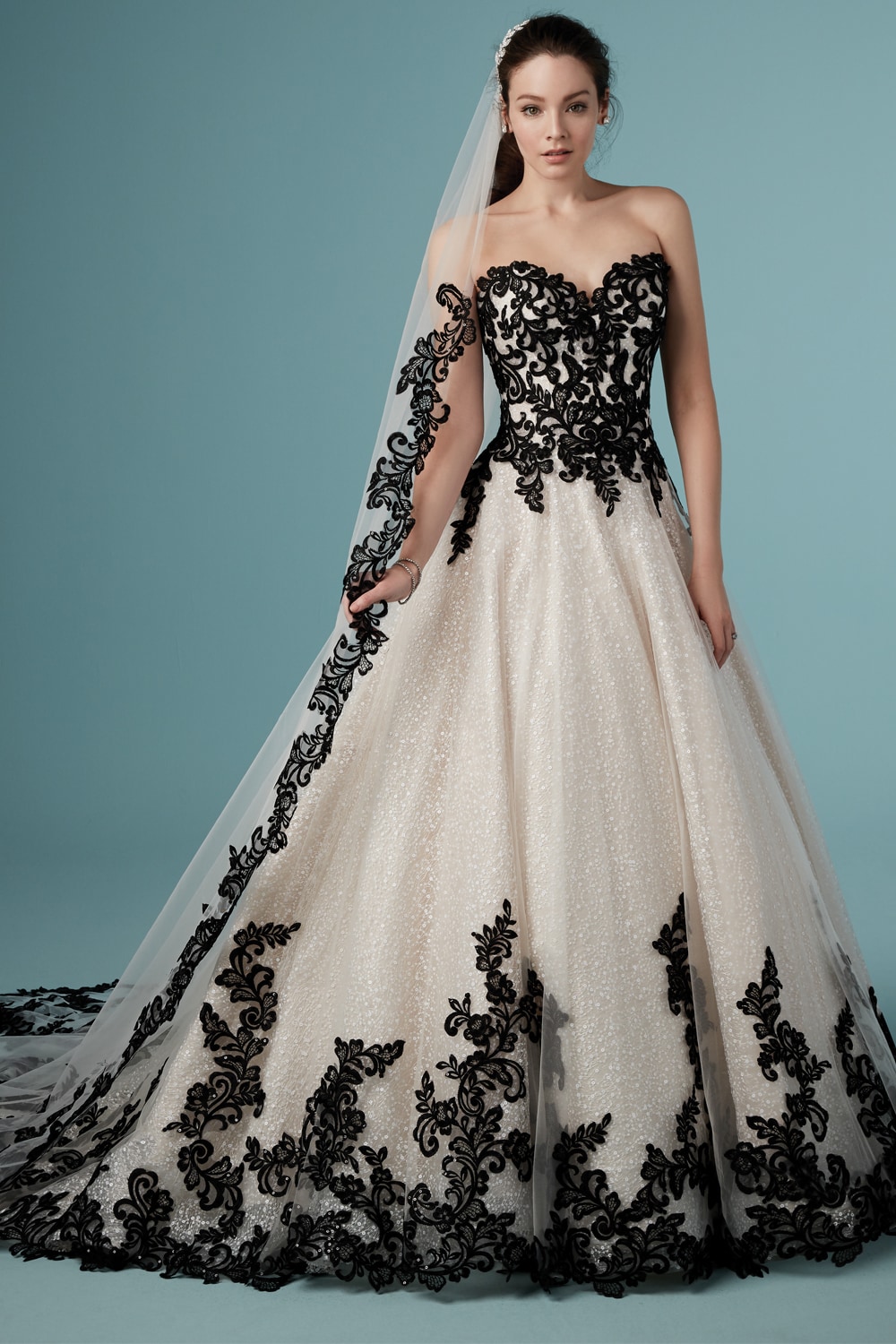 "Rock" wedding dress
Here my advice for you: tell me your style and you will find out how many dresses I can propose you.
Patrizia Cavalleri